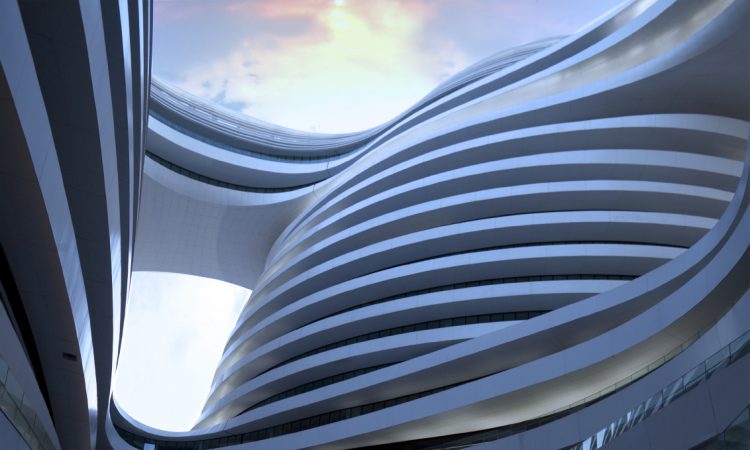 fot. istockphoto.com
Speak up
Obejmowanie "męskich" stanowisk przez kobiety raczej nikogo już nie dziwi, tak samo jak odnoszenie przez płeć piękną sukcesów w zdominowanych do tej pory przez mężczyzn dziedzinach. Jeśli jednak ogromny sukces przypada w udziale kobiecie z Bliskiego Wschodu, jej historia urasta do miana prawdziwego fenomenu. Poznajcie sylwetkę Zahy Hadid – kobiety-architekta, która udowodniła, że muzułmanka może osiągnąć oszałamiający sukces, tworząc swój własny, niepowtarzalny i pełen nowatorskich pomysłów styl architektury.
There has never been a truer saying than that old song that goes 'sisters are doing it for themselves'. This is becoming too true when it comes to previously male dominated fields that are now being taken over by the weaker sex. These women are proving to their male counterparts that there is nothing fairer to them. Some of these women are in fact sharper and shrewder than the dodgiest male businessmen. One of the best examples of a male dominated workplace becoming a woman paradise is architecture. One could even say that the phallus is being replaced with the chalice.
One of the most predominant women in this field is Zaha Hadid. This woman did not let anything stop her. She also had a lot to prove, as she was born in one of the most sexist countries around: Iraq. It must have come as quite a shock to her parents when she decided to do something that was so completely out of character for women born in this country. She has come a long way from the dusty streets of Baghdad and now lives in London. Even today, she still tries to incorporate her roots in her designs.
This humble woman comes from humble beginnings. She was born in 1950 to Iraqi parents and, quickly growing bored by the role she would have to play as a woman in Iraq, she decided that she would not fall into that trap, and was studying mathematics at the American University of Beirut. Once she got her degree, she hopped on a plane and found herself studying further at the Architectural Association School of Architecture in London; not bad for an Iraqi woman. She managed to impress her teachers so much that she was offered a job by two of them: Rem Koolhaas and Elia Zenghelis, who co-owned the Office for Metropolitan Architecture. By 1977, she was even promoted up to partner. Through her partnership with Rem Koolhaas, she was introduced to someone who would change her life forever – an engineer called Peter Rice. This man was there to give her encouragement throughout the early part of her career. If it was not for this man, there could have been a chance that the designs of this extraordinary woman would not have been in the world for people to see today. By 1980, she decided that being a partner in somebody else's business was not good enough, and branched out on her own. She then went on to establish her own London-based practice, but still found time to actually teach. She was a regular teacher at the Architectural Association, and students at a lot of very well-known schools were privileged to be able to attend lessons with this woman. She must have spread herself very thin, as she had a list as long as her arm of the different schools where she taught. She was awarded with the Kenzo Tange chair at the graduate School of Design, located at Harvard University. The University of Illinois offered her the Sullivan Chair. She also had guest professorships at Hamburg, Ohio State University, Columbia State University and many others. She is also an honorary member of many architectural institutes such as the American Academy of Arts and Letters, as well as being an honorary fellow of the American Institute of Architects. Nowadays you can find her at the University of Applied Arts in Vienna, where she is enjoying her role as a professor.
Not only can this multitalented woman teach – she also has quite a few awards under her belt. She has won plenty of competitions; although they were only conceptual, so no one would ever see these designs come to life. This is very disappointing; as if one had to see these designs in real life they would make more sense. After all, how can the average person actually understand a blueprint? Her winning designs include The Peak Club in Hong Kong, as well as the Cardiff Bay Opera House in Wales. These were won in 1983 and 1994 respectively. People in Singapore are also into her designs, as she won a competition to design the one-north masterplan in 2002. Gamblers in Basel, Switzerland can thank her for the loss of their money, as she was guilty of designing the new casino there in 2005. The men in her field should be shaking in their boots, as she proved her merit in the architectural field by taking the Pritzker Architecture Prize from right under their noses. This was the first time that a woman had ever won such a prestigious award. To put this into context for people that do not know; the Pritzker Architecture prize is the architectural equivalent of the Nobel Prize. She is now considered by Time Magazine as one of the most influential thinkers of our time. New Statesman, a British magazine, has also listed her at number 42 out of 50 of the world's most people of 2010.
Her design firm, called Zaha Hadid Architects, has over 350 employees. Her success has come at a price though; she has absolutely no time for a personal life and is single. This does not stop her from flirting though.
VOCABULARY (in order of appearance):
take over – przejmować
counterparts – odpowiednik
shrewd – bystry, mądry
predominant – dominujący
out of character – nie leżeć w charakterze
incorporate – włączać
humble – skromny
degree – tytuł (naukowy)
partner – wspólnik
encouragement – otucha, poparcie
branch out – rozszerzać działalność
establish – zakładać
privileged – uprzywilejowani
chair – katedra
under one's belt – na czyimś koncie
conceptual – konceptualny
blueprint – plan
respectively – odpowiednio
gambler – hazardzista
merit – wartość
equivalent – odpowiednik
influential – wpływowy
Comprehension questions
Sprawdź, czy dobrze zrozumiałeś (-aś) powyższy tekst i odpowiedz, które ze stwierdzeń są zgodne z treścią czytanki, a które nie.
Zaha Hadid studied architecture at the American University of Beirut.
When Zaha was 27 she became a partner of the Office for Metropolitan Architecture.
Peter Rice, who later became Zaha's husband, had a great impact on her architectural career.
Zaha Hadid is currently Professor at the Univeristy of Applied Arts in Vienna.
Zaha Hadid was the first woman to be awarded an equivalent of the Nobel Prize in architecture.
Poprawne odpowiedzi na powyższe pytania znajdują się na stronie 64 magazynu FIRMER.
Tagi:
04-05-13
Rozwój